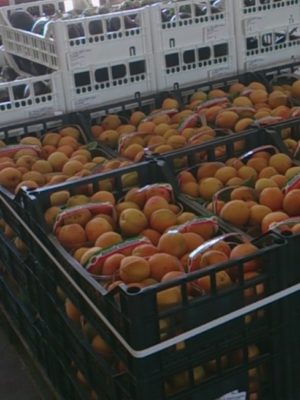 About us
Voće – tranzit Ltd. is one of the leading companies in segment of wholesale of fruits and vegetables at the area of north-east Bosnia and Herzegovina. The company has a successfull long standing cooperation with a major chain stores at this area. Besides, significant part of clients portfolio consist also from small retail stores. Quality in procurement, storage and delivery of goods has secured company a significant share market.
The main business activity of the company Voće – tranzit is wholesale of fruits and vegetables. Besides, the company also deals with wholesale of beverages and other consumer goods. Our wholesale facilities are located on couple of locations in Gradačac and Brčko. We also do the delivery of our goods to the specific location.
Our wholesale objects in Gradačac are located in Donje Ledenice bb, where wholesale of fruits, vegetables, beverages and other consumer goods is located; and in Husein – kapetana Gradaščevića bb street where wholesale of beverages is located.
Besides of already mentioned activities, the company Voće – tranzit Ltd Gradačac also provides transport services in the country and abroad. The company owns well equipped fleet of vehicles, which consists of 7 trucks and trailers.
In order to better respond to our customers needs we own two types of trailers: curtainsider trailers and refrigerated trailers. Most of our transport services we do on territory of European Union and we have all the necessary permissions for this (CEMT permit).